Today is the day we celebrate all the special men in our lives I hope that you've all got a wonderful day ahead planned and that you will be making special memories with your family.
Here is a Fathers Day Template freebie,(image is linked),for you all from Andrea - why not use it to create a layout to record your fathers day memories.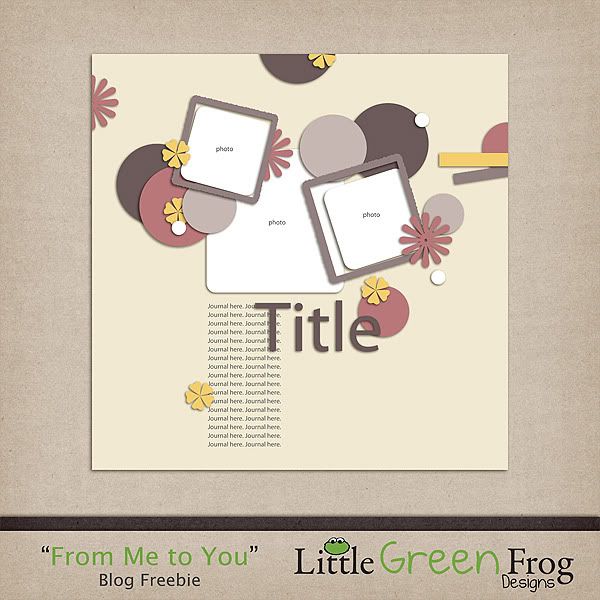 I would love to see how you use this template so link me up to your layouts in the comments here and you never know Kim might chose to spotlight you in the Little Green Frog Designs weekly GSO blog feature.