It's Tuesday again so time for me to introduce you all to another of my fabulous CT ladies - this week it's the turn of Tronesia.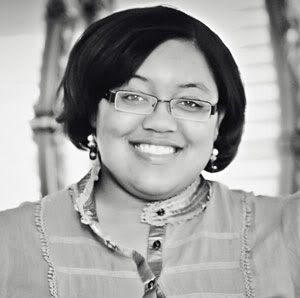 Here's what she had to say:
How did you get started and how long have you been digiscrapping?
When I was pregnant with my daughter I felt the need to document our family life from that point forward. Started scrapping in the beginning of 2008.
What advice would you give someone just starting out digi-scrapping?
Take your time! Don't rush to learn it all. Find one site where you fit in with the crowd and start there. Don't download the first "free" thing you see...make sure it is quality and something you can hold on to later.
On average, how much time do you spend scrapping each week?
Hmm.....about 20 hours give or take. Maybe less. I find it harder and harder to scrap with a 3-year old.
What are your scrapping strengths/weaknesses ?
I am very "routine" and like order...hard for me to get "effortless" pages that look like I could have drawn in a notebook (love those layouts!). Strengths...that's hard...I guess I would say my shadows. I have come a loonngg way with them..they used to be non-existent almost.
Who or what inspires you in the scrapping community? Any person or site in particular that you look to for inspiration?
Oh my goodness there are so many. I love the styles that look like actually "paper-scrapped" pages with minimal elements. Those pages are "classic"..like you could love them years down the line.
What is your favorite LO you have ever done for Little Green Frog Designs?
Hmm..I would have to say this one..
If you could spend a day with anyone (dead or alive, famous or not), who would it be and why ?
Completely lost on this one...probably Lady Gaga....her album is stuck in head!
If you were invisible for a day - what is the first thing you would do ?
LoL!! Probably get in trouble! I am wayyy too nosy!
Describe yourself in 4 words :
quiet, logical, introvert, geeky (all those may be the same..lol!!)
What bad habits do you have ?
I am not a good listener! All through school I would read the chapters before class because I knew I wasn't going to be listening to the teacher.
I am constantly awed by Tronesia's pages and you can find her gallery

HERE

for more inspiration. I'll be back next Tuesday with another spotlight - Tamara !
Have you taken part in this month's blog challenge yet ? You can find it HERE - don't forget there is a guest spot on my team on offer for the winner !! Melissa will be here on Thursday with this week's GSOs - link me up with your pages and you might find yourself featured. Did you read Emma's sharpening tutorial yesterday ? Let us know what other tutorials you'd like to see and
I'll be back tomorrow for a little sneaky peek of this week's goodies !!